Octopus Energy Germany – Mobile first retail energy provider
Platform Solution | Leasing deal
Octopus Energy Germany, launched in 2017 as 4hundred, professes to be Germany's first digital-first energy provider, and supplies renewable power to the German citizens. Obecto fully shares the 4hundred's company values – "doing good, being honest and treating people fairly". Using our Leasing Deal we supported the energy provider of the future along the way to become a unicorn start-up after being bought from Octopus Energy.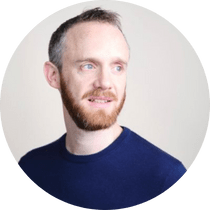 "I wasn't looking to outsource our technology development, I was looking to build the best team. And that's exactly what working with Obecto enabled us to do. Four years after starting to work together our relationship is still going strong, and we continue to innovate and build the business together."
Andrew Mack
 CEO, Octopus Energy Germany
Infinity ID
Platform Solution
InfinityID creates plug & play solutions using the most modern 4.0 technologies, making daily business operations faster and more efficient. InfinityId designed a suite of solutions for the monitoring and traceability of any type of product and process.
"In Italy, dealing with software projects is often considered problematic due to high costs and the lack of suitable professionals. Obecto has provided us with high skills with sustainable resources allowing our project to take off."
Andrea Cremonesi 
Founder, InfinityID
Let's write your success story!
RFID Bulgaria – Inventory process made easy
Platform Solution | Leasing deal
Inventory used to be a hard task. Now using the latest technology we have developed a mobile application which makes an inventory 20 times faster than ever before. Banks, fashion brands and even libraries are using our software to track and protect their assets. It is a perfect collaboration between hardware and software solutions
"We have been working with Obecto on various software projects over the years. What we like about them is their professional and open approach. We can always have a discussion to find the best solution to any case. In fact, we can say they are part of our team. Once we engaged with them we have not thought of hiring developers of our own. Efficient outsourcing at its best."
Biser Stoyanov,
General Manager, RFID Bulgaria
Gibo delivery – Fast and reliable cross-platform application development
Platform Solution
GIBO is the first Delivery app dedicated to the world of gastronomy. Simple, intuitive and suitable for everyone, using GIBO you can order your favorite dishes from the delicatessens of your area and have them delivered when you want and wherever you want. By using Fluter we enabled fast development of beautiful, natively compiled applications for mobile, web, and desktop from a single codebase.
Newstag – News media platform
Platform Solution
Newstag is a startup that aims at revolutionizing the global distribution of high-quality media, news and other time-sensitive video content. From the start, it was clear such an ambitious idea requires a non-trivial synergy of innovative development practices and technical solutions.
Universum Talent Networks
Platform Solution 
Obecto, working directly with Universum – a global leader in the Employer Branding and Talent Sourcing, designed and developed a scalable and extensible, industry-strength platform. The development process was staged and the comprising systems were developed separately. The strong, holistic architectural approach applied by Obecto in each stage of the project helped to integrate all individual systems without friction and keep the platform consistent.
TrevorAI – Smart task management app
Platform Solution | Leasing deal
This project is the perfect example of how Obecto's software leasing deal can empower a startup. Fresh out of graduating Founders Instituted Trevor's founder had no prototype to pitch to investors nor enough funds to develop an MVP. With the leasing deal he had a market ready app in less than 3 months
CleverTogether – Crowdsourcing platform
Platform Solution
CleverTogether is a crowdsourcing platform which helps managers run their companies better by crowdsourcing ideas how to improve their organisation from within. It's mainly used by the healthcare sector in the UK, but the technology is suitable for almost any industry vertical.
SEC Live – SEC filings search engine platform
SEC Live is a highly effective web-based solution for researching companies. Through its proprietary filters, organizational structure and complex scoring of each filing, it provides a discerning way to follow companies that matter
As a technical co-founder in this startup, not only was Obecto involved in the implementation – but also in the product development and strategic planning phases of the project.
Lets write your success story!