Enabling Next-Gen Software Development
The full power of Obecto
behind your project
Bootstrapping
Being entrepreneurs ourselves we know that founders need much more than just software development. They also need a strategic partner who is fully invested in their success. We do that by:
We scope your MVP together
Exclusive Leasing Deal
Scale Up
In the world of software development the real value is added through planning a reliable architecture, finding scalable technological solutions and carefully prioritizing features and development stages. All of which require an exceptional level of expertise. Something we at Obecto have a great deal of.
We scope your MVP together
Exclusive Leasing Deal
Continuous Improvement
We follow the industry's best practices such as Lean and Agile methodologies. This allows for planning a software development focused on delivering most important features first and improving them later on. It will also give you the flexibility to have regular demos of your product so you could adapt to changes on the go.
We scope your MVP together
Exclusive Leasing Deal
What our Happy clients have
to say about Obecto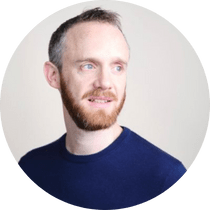 "I wasn't looking to outsource our technology development, I was looking to build the best team. And that's exactly what working with Obecto enabled us to do. Four years after starting to work together our relationship is still going strong, and we continue to innovate and build the business together."
Andrew Mack
CEO, Octopus Energy Germany
You are in a good company
Q1 I have not heard of a leasing deal for software before. How does this work?
With a leasing deal on your software development you cover only the actual cost of your software during its development. The rest of the cost will be in the form of deferred payment when your company starts making revenue or on-boards an investor. This way you also have the security that we are invested in your success just as much as you are.
Q2 What happens if I decide to onboard an investor with the leasing deal?
That is another plus of the leasing deal. Since Obecto is not on your cap table, you and the investor have full freedom to take your project in the direction you decide. You can cover the whole cost of the project in advance or continue under the license deal terms and spend that investment on growth, for example.
Q3 If I go for a leasing deal do I have exclusive rights to my software?
Absolutely! Obecto keeps intellectual property rights until the license cost is fully covered while you have the exclusive rights to use and monetize the software. This ensures that Obecto can not act against your interest. You are the only one who can utilize the software until the license deal is in place.
Q4 What if I decide to discontinue a project signed on a leasing deal?
It's up to you when to discontinue the project. Your costs will only be in the amount of the completed man-hours under it.
Q5 If I choose the leasing deal may I still pay the whole cost of the project at any time?
Yes, the license fee can be paid fully, in advance, if you onboard an investor or if your company starts making revenue. In this case, of course, you will get the full intellectual rights to your software immediately.
Let's discuss your project